Making money without a traditional job can significantly supplement your income.
You can play games, lose weight, take online surveys, or do odd jobs like grocery shopping to make money. If that does not interest you, you can be a freelance writer, sell stuff online, start an online store or a local business, offer to pet sit, or invest in the stock market.
Whether you're looking for a flexible side hustle or a full-time business opportunity, many options are available. 
Ready to earn money? Let's dive into how to make money without a job. 
How To Make Money Without A Job
So what are the best ways to make money without a job? Here are 20+ ways to earn an income without working for someone else.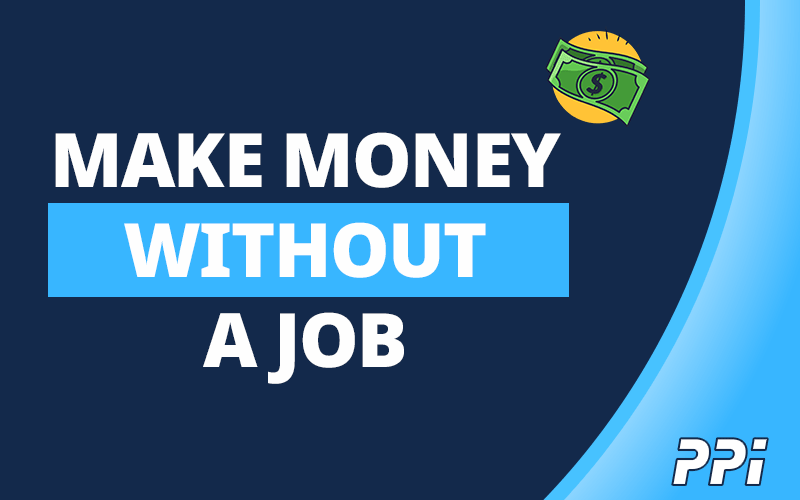 1. Start A Blog
Starting your own blog is our #1 option for making money without a job!
A blogging business requires little to no money to get started and has the potential to bring you life-changing income if you put your mind to running your blog like a business.
There are many ways to make money with your blog to include affiliate marketing, sponsorships, advertising revenue through Google AdSense, online courses, consulting, and more! Your own website gives you control over which areas you want to focus in to maximize your income and growth.
For those of you looking to earn money with a blog, be sure to check out our Beginner Blogger free course!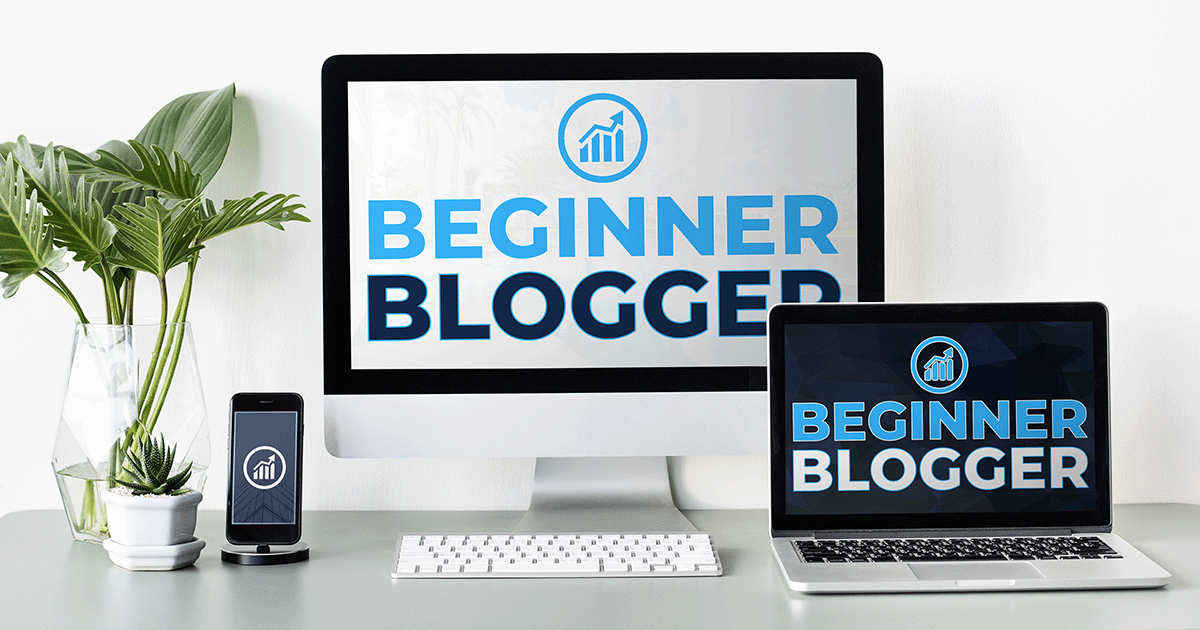 2. Start A YouTube Channel 
There are so many content creators making a great living with YouTube.
Again, there is a diverse array of methods for making money with YouTube, but once you're able to build up your following, you will have an evergreen stream of income you can rely on.
Find a niche, consistently create videos, and join the YouTube Partner Program, which pays out 55% of all advertising revenue to its creators. YouTube is the most generous platform when it comes to compensating its creators, making them a great partner!
So for those of you looking to make money without a job, try your hand at YouTube.
3. Get Paid To Take Online Surveys
Survey Sites are the easiest ways to make extra money. Your tasks include playing games, answering surveys, watching videos, etc., to earn points, which is as good as making free money.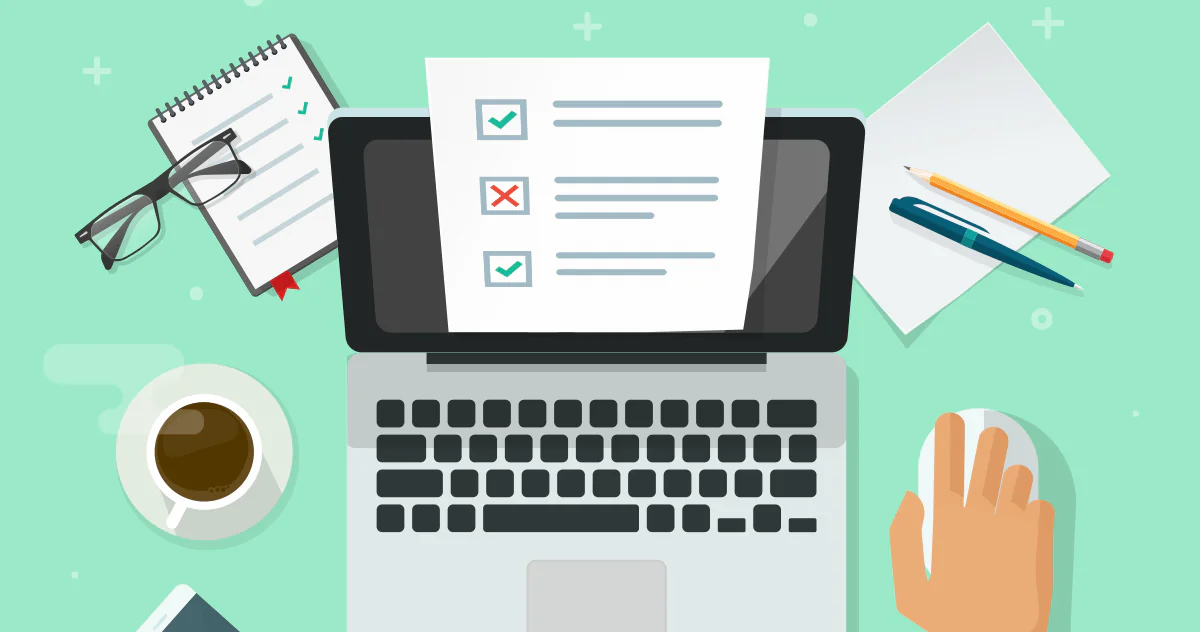 But why do these sites give away free money? In most cases, businesses hire market research companies to determine what their target audience wants, needs, or thinks about a product/service, and that's valuable.
Taking these online surveys is a great way to make some extra cash. As you earn points for each task you complete, you're able to redeem them for free gift cards or in some cases, a cash prize.
The best survey sites to earn extra cash are SurveyJunkie, InboxDollars, and Swagbucks, which are all completely free to use.
4. Freelancing  
According to Statista, by 2027, 86.5 million people will be freelancing in the United States to make money. That means freelancing is a lucrative side hustle to make money without a job.
So along with finding a traditional job, you can also pick up consulting gigs in your niche. 
4.1 Virtual Assistant:
As a virtual assistant, your tasks typically include anything from admin work or data entry to freelance writing, email writing, SEO, and more. Most online business owners need assistance with these services.  
On average, you can earn anywhere from $10-100+/hr. You can find clients independently, work with companies that hire virtual assistants, or advertise your services on a marketplace such as Fiverr or Upwork.
Suppose you want to become an independent virtual assistant and make money without a job. In that case, we recommend using Facebook groups and social media sites to find virtual assistant gigs. However, if you decide to work with a company, you can look at Fancy Hands and Belay Solutions.
4.2 Freelance Writing:
As a freelance writer, your job includes writing content in different styles and formats. For example, you can write blog posts, white papers, ebooks, online reviews, and more.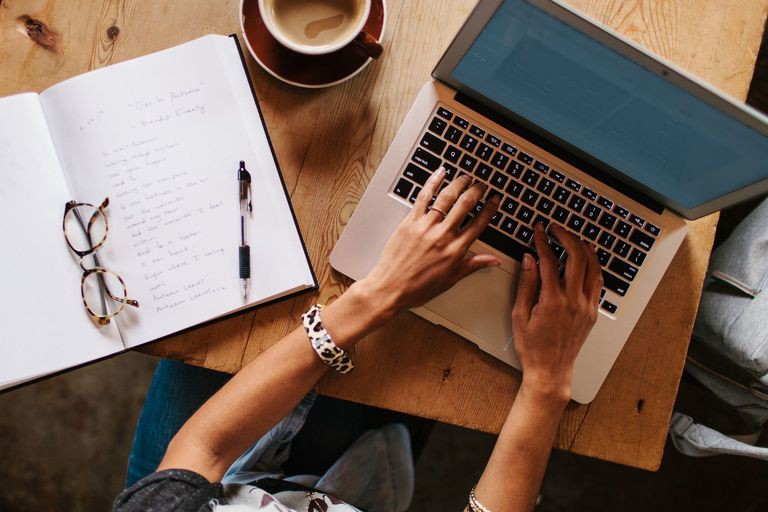 Businesses are more than happy to pay you for writing quality content. On average, freelance writers charge $100 for a 1000-word article. Elna Cain, a famous writer, started her own business and makes over six figures in income with freelance writing.
To start with, we recommend using job boards like Problogger and BloggingPro.
4.3 Social Media Management
With the rise in social media users to over 4.59 billion, we can safely conclude the high demand for social media management.
Businesses want to put their product and services in front of their audience. If you are good at social media, there is no better way to make money without a job.
Your work can include designing posts, scheduling them, writing captions, hashtags, content strategy, etc. On average, you can earn $20-25/hr as a social media manager.
4.4 Proofreading
As a proofreader, your job is to fine-tune content by finding typos and grammatical errors.
You can earn as much as $40,000 a year working part-time hours as a proofreader. 
To start with, you can find your clients through LinkedIn, social media sites, offline events, or work with companies that hire freelancers. Alternatively, you can look into working with Proofreading Pal and Proofreading Services. 
5. Earn Money Tutoring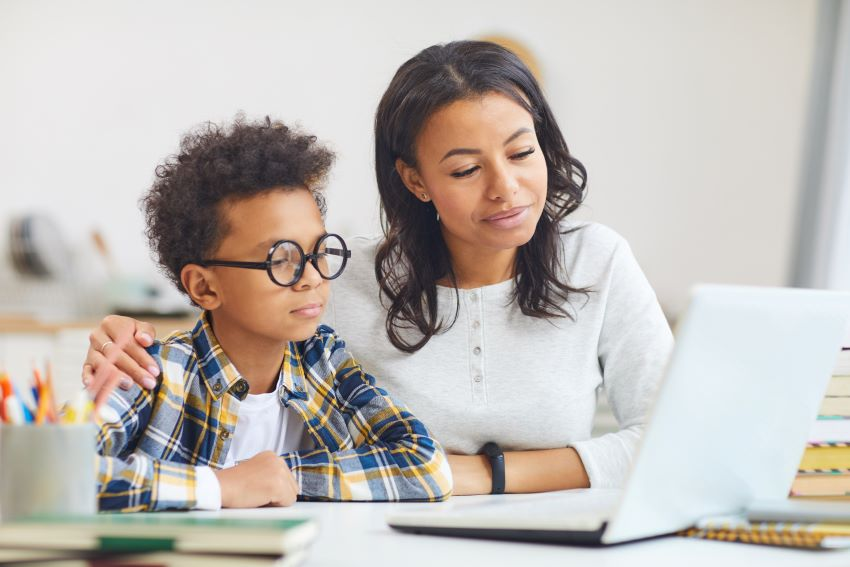 If you are a good teacher, you can pick up a platform that suits your needs and make money. For example, if you want to teach English to international students, you can look into VIPkid or Chegg to tutor online.
If you want to make more money, you can look into teaching a skill like painting, sewing, etc. You can also create online courses and share them on skillshare, Udemy, or Coursera. 
6. Private Tuition
Remember that you can always tutor in person and take skill-based classes to make more money. Make a few flyers on Canva, print them out, and distribute them in your neighborhood.
Alternatively, you can put your service on Google business pages to boost your searchability. 
7. Self Publishing With Amazon Kindle
According to a survey, approximately 60% of ebooks offered on the Amazon site are self-published.
But what's more enticing is the story of Mark Dawson, who has made over $1.3 million in a year with his self-published books on Amazon. On the other hand, Rachael Richards earned over $97,000 in passive income using Amazon KDP.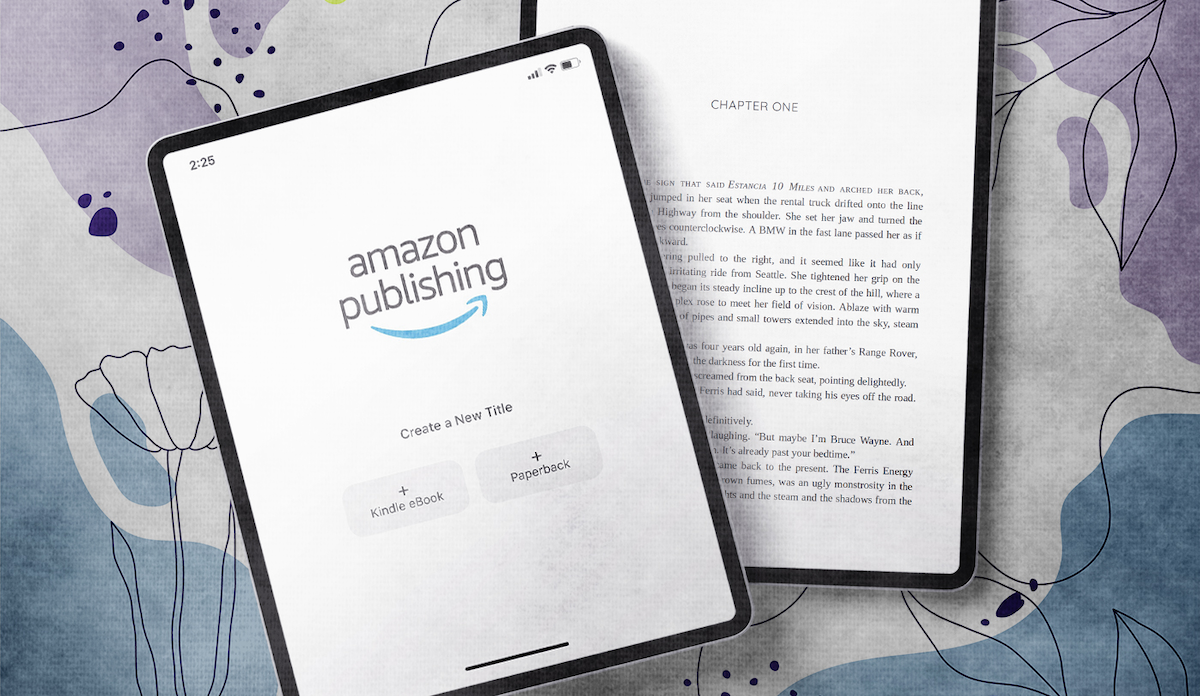 Suppose you decide to go this route to make money without a job. You will need to create an Amazon Kindle Direct Publishing account and follow the prompts to publish your ebook. It is entirely free to sign up.
Here's how to get started:
Choose a topic
Write the book
Format according to the KDP guidelines 
Have it ready in epub format
If you decide to go this way, ensure that you do enough market research, find a good niche and have an on-point marketing strategy. 
8. Flip Flea Market Finds
Do you know Stevie spent $21 at local thrift stores to make a profit of $100 in only a few minutes? Rob and Melissa, on the other hand, replaced their income from traditional jobs by flipping items.
Flipping is a simple process of buying an item at a lesser cost and reselling it on an online marketplace (like eBay, Facebook Marketplace, etc.) to earn cash. 
Some of the most popular items would be board games, collectibles, vintage, and more. You can find things in flea markets, thrift stores, dollar stores, or garage sales. 
Are you ready to get on an online marketplace, Flip Flea Market Finds, and make money without a job? Head out there and give it a try!
9. Make Money Selling T-Shirts. 
There is nothing better than selling stuff to earn money without a job!
With options like Teespring and Cafepress, you can sell t-shirts quickly and earn money. You do not have to buy inventory or set up a manufacturing unit; they handle everything.
All you have to do is design t-shirts, promote them and make money. 
10. Pet Related Businesses
According to APPA, people in the U.S. spent over $123.6 billion in 2021. Out of this, $9.5 billion was spent on services like pet sitting, walking, grooming, boarding, etc. That means pet-related services are in high demand.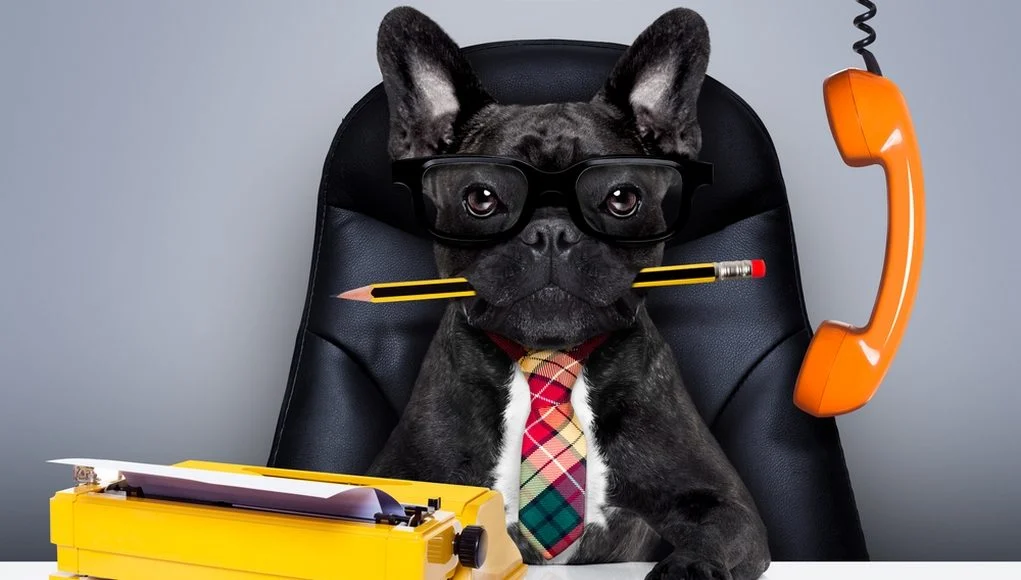 Some of the options to make money without a job are: 
10.1. Dog Walking 
Dog walking is a great side hustle for animal lovers to make money. It's a flexible job that allows you to have your own schedule. 
To start, you can sign up on Rover and Wag! to grab your first few clients and earn cash without a job.
10.2. Pet Food Business or Homemade Dog Treats
To start your own business, you'll need to research the market, identify a niche and a target market, and create an on-point marketing plan.
You can advertise your business through neighborhood flyers and partner with local pet stores or veterinarians to sell your product and make money.
10.3. Pet Grooming 
You'll need to research the pet grooming market, invest in quality equipment, find a location to set up a business, and get the necessary permits.
You can offer various grooming services, such as baths, haircuts, nail trims, and dental care, to attract a broader range of customers and make money.
Advertising your services through social media sites, flyers, and word of mouth can help attract potential clients. 
10.4. Offer To Pet Sit 
As a pet sitter, you'll be responsible for caring for animals while their owners are away, including feeding, walking, and providing companionship.
You can find pet-sitting clients on Rover and Wag! to get started.  
While you can open a free account as a pet parent, there is a monthly fee to offer services.
11. Babysitting
Babysitting is an easy option to make extra money without a job. You can easily earn as much as $40-50 an hour taking care of the little ones.
Your hourly rate will depend on the 
Age of the kids
Number of kids
Guidelines (for example, do you have to cook and feed? Take care of allergies or health conditions, etc.)
You can find gigs in your neighborhood or work with platforms like Care, UrbanSitter, and SitterCity.
12. Rent Your Spare Room
If you don't have a real job but have a spare room in your house, you can rent it on Airbnb or VRBO to earn money.
In fact, you can do a lot with renting or leasing your private real estate and other assets. 
13. Rent Out Your Backyard
Renting out your backyard is another creative and easy way to make money. 
You can offer your backyard as a venue for weddings, birthday parties, and outdoor movie nights. Some of the apps to use:
14. Rent Out Your Car
Renting your car is a convenient way to make money when you're not using it.
You can list your car on a peer-to-peer car rental platform, such as Turo or Getaround, and set your own rental rates and availability. 
15. Rent your R.V. 
You can list your R.V. on a rental platform like Outdoorsy or RVshare and set your own rental rates and availability.
On average, you can earn around $150-$250 per night.
16. Get Paid To Grocery Shop And Deliver Groceries 
You can sign up with a grocery delivery service, such as Instacart or Shipt, and choose your availability for grocery shopping and delivering orders to customers. 
Remember, you'll use your own vehicle to make the deliveries. You'll be paid for each delivery and can earn additional tips from satisfied customers.
17. Ridesharing 
Wondering how to make money without a job quickly?
You can sign up to drive with a rideshare company, such as Uber or Lyft, and set your own schedule. That means you can work on the weekends, at night, or the entire day. 
You'll use your own vehicle and be paid a percentage of the fare for each ride you complete.
18. Odd Jobs 
If you want to earn money fast, you can offer to do tasks such as lawn care, cleaning, moving, and handyperson work.
The easiest way to get started is to sign up on TaskRabbit. If you're handy around the house, give TaskRabbit a shot and start to develop clients. They tend to treat you well if you do a good job.
19. Micro Jobs
Micro jobs are small tasks like transcribing or data entry. You can find micro jobs through websites or apps like mTurk and make money online.
You are typically paid per task, and you can choose which missions to take based on your interests and availability.
20. Sell Photography
The global stock photography market is expected to reach US$ 4.8 Bn by 2028. That means selling photos is a great option to make money without a job.
You can begin by clicking pictures if you have a decent phone or a camera. However, selecting a niche is key to making money with stock photography. Some of the most popular categories are:
Workspace
Family
Nature 
Locations
If you decide to go this route, you can start with a free app like Foap. Besides that, you can also look into the following:
Shutterstock
Getty Images
Deposit Photos 
Note: If you are good at photography, you can build an online course around it and make money.
A Few Other Ways To Make Money Without a Job
Besides the 20 options we discussed, here are a few other ways to make extra money without a job:
Sell unused gift cards on CardCash, GameFlip, or Raise.
Lose Weight: Win cash prizes on Healthy Wage to lose a few pounds
Cashback: Earn cashback on online purchases with Rakuten
Savings Accounts: Save money by opening a high-yield savings account
Stock Market: Invest in the stock market to make extra money
Final Thoughts: How To Make Money Without a Job?
I hope this answers your question about how to make money without a job.
There are so many options in today's world to earn income without tying yourself down with a full-time job. Want to make free money? Get on survey sites. To earn money quickly, you can look into delivery apps, ridesharing, odd tasks, babysitting, renting, etc.
But, if you want to replace your income from a real job, we recommend you become a virtual assistant or look into freelancing, blogging, and YouTube. 
In any case, conduct thorough market research and pick something that fits your skillset and boosts your cash flow. 
Best of luck and make sure to share other ideas for making money without a job in the comments below!
Related Articles: