Are you tired of trading your time for money and looking for ways to earn more passive income?
Earning passive income on Amazon is the perfect way to escape the clutches of constant traditional work while still bringing in what could grow to be sizable income without the need for a million online courses or different online marketplaces.
With Amazon dominating the world of online shopping, it has become the ultimate place to begin to earn passive income with little or no effort.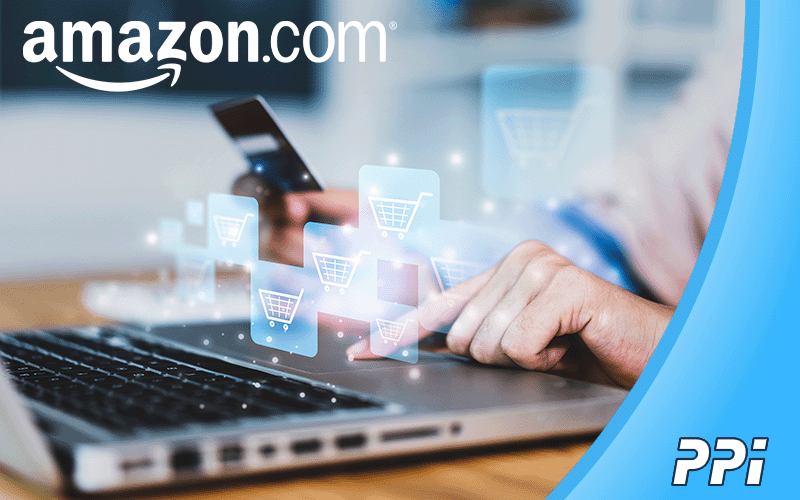 Complete with an already existing network of potential customers to tap into, you enter a world of endless potential for your business, your future products, and the passive income you can earn from them.
But how can you get started on your Amazon passive income work if you're unfamiliar with where you're even supposed to get started?
The world of passive income can be an intimidating field to step into when you're unfamiliar with the practices, but never fear; we're here to introduce you to the incredible opportunities that Amazon has in store for you.
Best Ways To Make Passive Income On Amazon
As with most online business, there is no singular cut and dry method to success with your Amazon business, but let's take a look at the various methods that many others are succeeding with.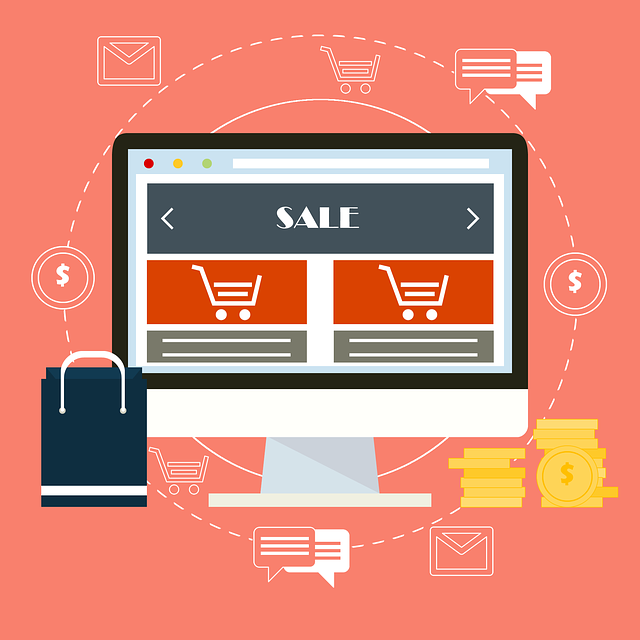 Here are a few of the most common ways business owners are making passive income on Amazon:
Affiliate Marketing

Fulfillment by Amazon (FBA)

Dropshipping

Amazon Kindle Direct Publishing

Retail Arbitrage
Which Method Is Right for Me?
You can choose which paths to go down and adjust and expand as needed – and take a closer look at each option to determine which methods are best for you, your strategies, and your passive income ideas.
It's important to note that while you should start with just one passive income method, you should absolutely expand to multiple branches as you grow as a professional and find your financial needs changing. 
Try your hand at every method to figure out what works best for you and your lifestyle, and never be afraid to get creative with the method that you choose!
Related: Passive Income Businesses That Offer Life-Changing Income
Affiliate Marketing
Affiliate marketing with Amazon includes enrolling in their Amazon Associates program.
To get started, read over what it takes to qualify before you attempt to sign up so you know exactly what to expect.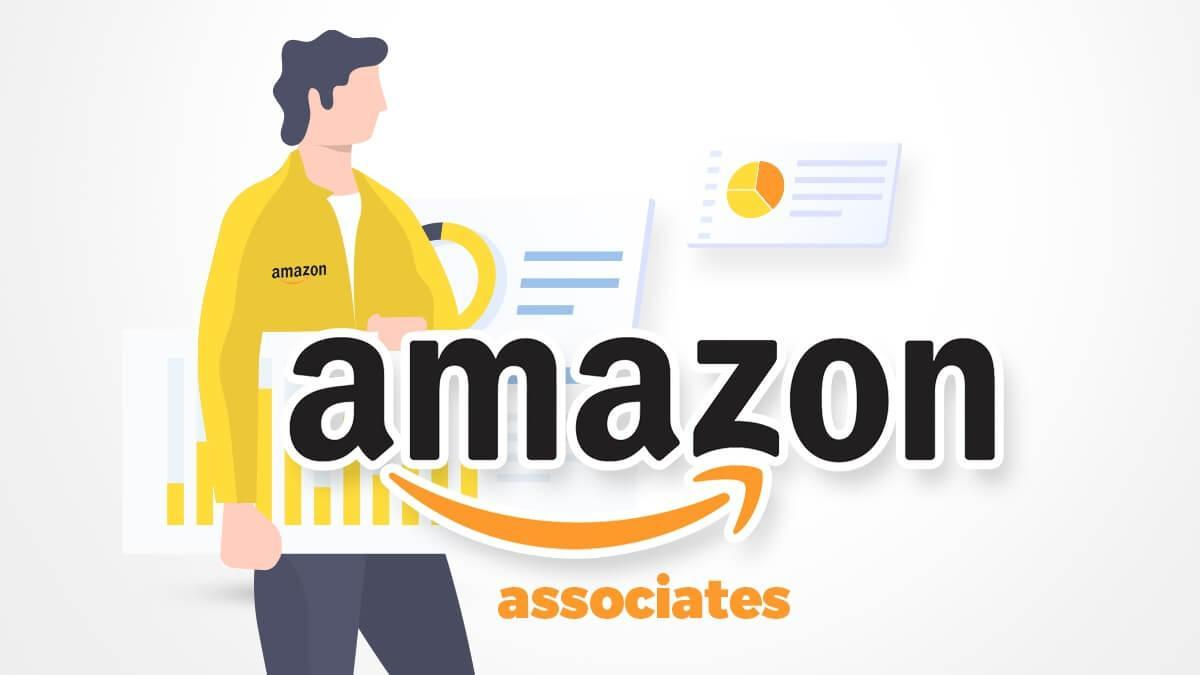 To qualify, you will need to be able to prove your status as a publisher, content creator, or blogger, and show off what Amazon will have to gain by bringing you onboard this specific program.
It's as simple as submitting your application and waiting for approval, which can come as early as the next day after submission.
Once you're registered, you can advertise various products on social media platforms, or your own personal website or blog, and receive partial payment when customers click on the Amazon affiliate links you provide through your Amazon seller account.
Now you can get started on the best part of this program: actually showing off the products!
How To Begin Making Money With Affiliate Marketing
Generate clicks by blogging or posting short videos on the platform of your choice (such as your TikTok, YouTube Shorts Channel, or Instagram,) all about the product you're linking to and why you love it so much to encourage clicks and generate income.
If you choose to become a part of the Amazon Affiliate Program, you can expect to take away anywhere between 1% to 20% of profits, depending on the specific product's category.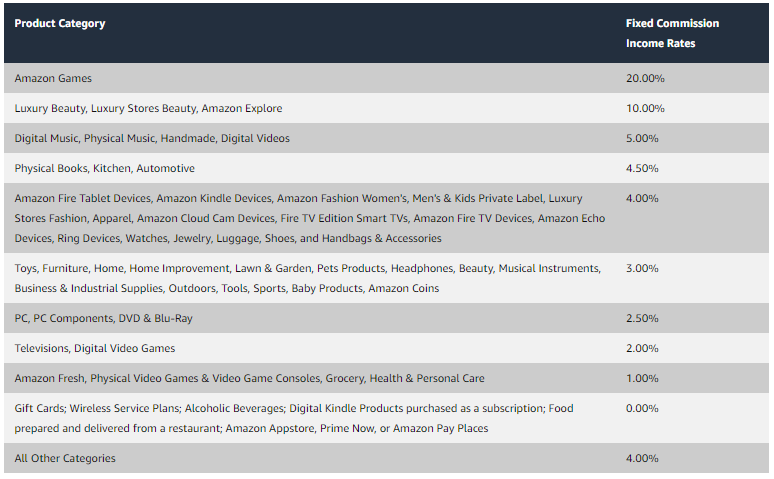 Not Everything Is Equal
Some of the higher paying categories among Amazon sellers are:
Amazon games

Luxury and beauty items

Music (digital and physical)

Books

Kitchenware

Automotive products
You can also expect to earn a small percentage on almost all other categories, but if you're looking to earn a worthwhile percentage, we recommend going for one of the above categories when sharing an affiliate link.
Fulfillment by Amazon (FBA)
The Fulfillment by Amazon program is most comparable to Etsy in the way goods are handled and shipped.

With this program, you're able to outsource your order fulfillment straight to Amazon, and allow them to handle the majority of packing, shipping, and customer service when a customer buys something from your Amazon store.
You prepare your products at home, then pack and ship them to the nearest fulfillment center after printing Amazon shipment ID labels, and then Amazon takes care of the rest while you watch the passive income roll in.
Is Amazon FBA Right for You?
This is a good option for those of us who lean more into the creative aspect of being a seller rather than the technical, business side of stores and sales.
This program is the closest stress-free method to earn money and start on bringing in passive income today.
Creating Amazon passive income through this method can be easier for sellers who advertise through multiple channels or have the same products available on different websites, stores, or other platforms.
A Brief Look at the Pros and Cons
Even if your products are purchased through Amazon links posted on a personal website, through this program, all of the packaging and shipping can be done by Amazon's shipping professionals.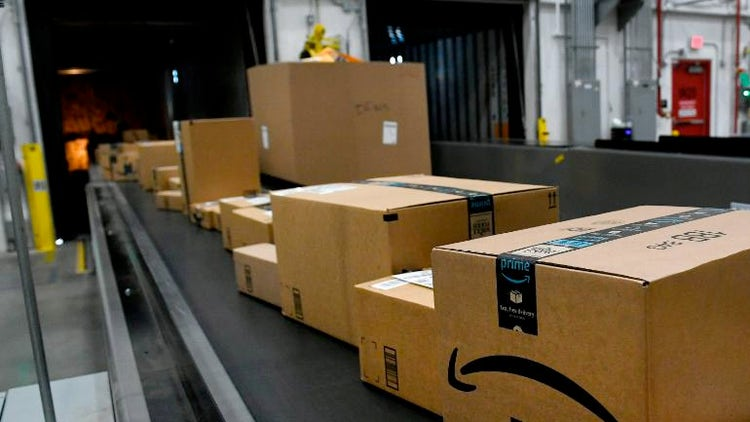 However, you can expect to have to pay a few fees to keep things up and running. Fulfillment and storage fees apply, but cover any picking, packing, and shipping expenses.
It's fair when examining the profit to labor ratio, though it may be more difficult to keep up with if you don't have a lot of funds to start off with.
Dropshipping
When considering dropshipping in your pursuit to earn passive income, you'll want to look at two factors: the percentage of profits and passive income stream you'll be seeing from each sale, and your ability to take on the (admittedly minimal) duties of a dropshipper and running an Amazon business.
Dropshipping is essentially acting as a middleman between the customer and the direct retail stores in order to generate income.
How Does Dropshipping Work?
When a customer purchases something from your Amazon business, you order goods from a third party seller, and do not keep an actual stock of items on-hand or in-store.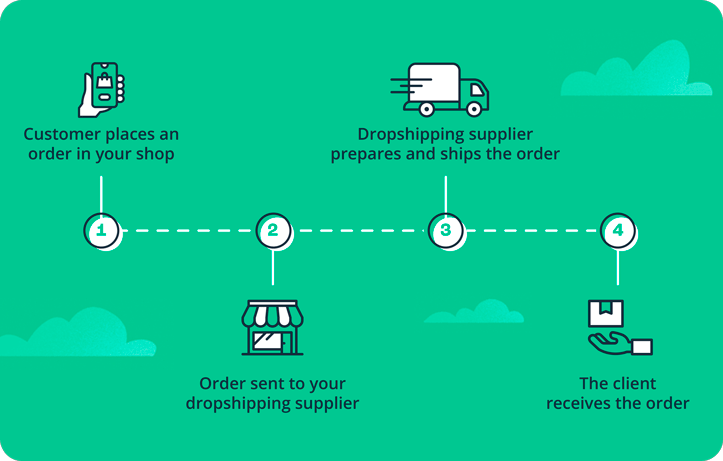 It's as simple as signing an agreement with Amazon's dropshipper, awaiting a customer's order, receiving the product, sending an order confirmation, and then the dropshipper receiving the product for shipment before the chosen product makes its way to the customer.
Is Dropshipping Profitable?
Dropshipping offers benefits similar to other Amazon services, such as Fulfillment by Amazon, but it all comes down to your product production vs. shipment abilities.
This Amazon passive income option comes with a lot of potential for worthwhile profit. You can expect to see a margin between 10% and 30% before Amazon takes their cut.
Amazon Kindle Direct Publishing
Are you an aspiring author ready to share your book with the world? Amazon Kindle Direct Publishing is an easy, fast, and efficient way to reach readers in the world of digital books, manuscripts, and stories.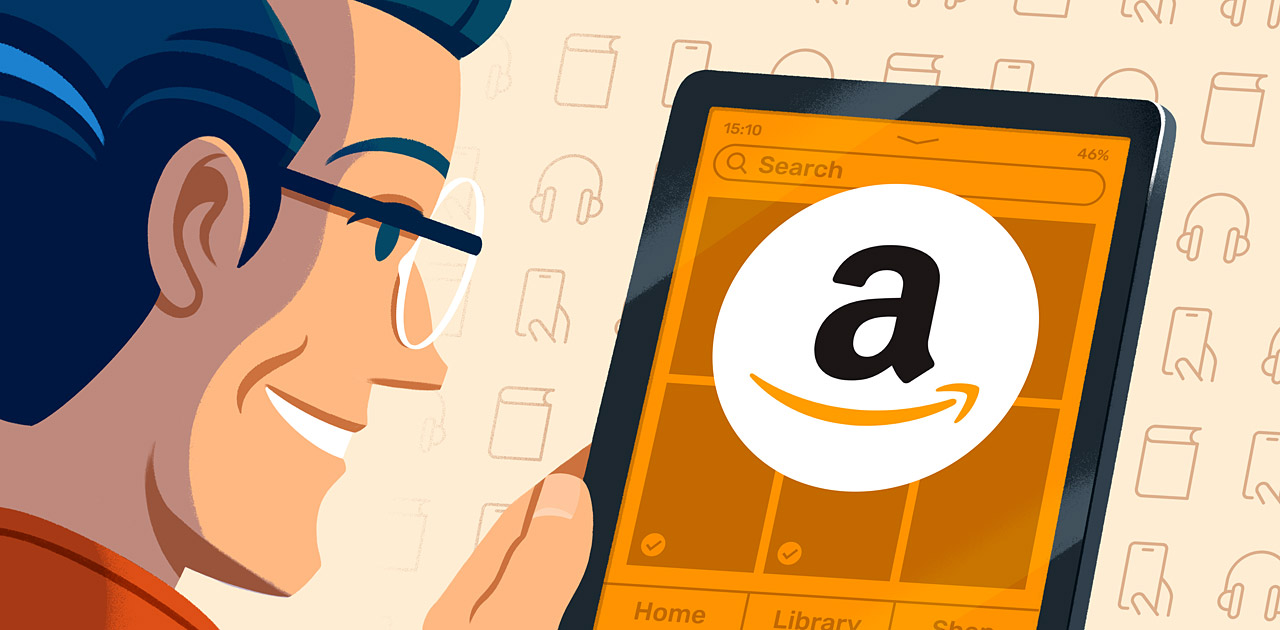 This is a simple way to generate Amazon passive income if you have the audience, as there are minimal hoops to jump through, and there is very little preparation (outside of writing your book,) required.
How To Set Up With Amazon KDP
Simply sign into your Amazon account and use your login to sign up for Amazon Direct Publishing, and once you're logged in, you should arrive at your KDP bookshelf.
Your bookshelf is where the magic happens.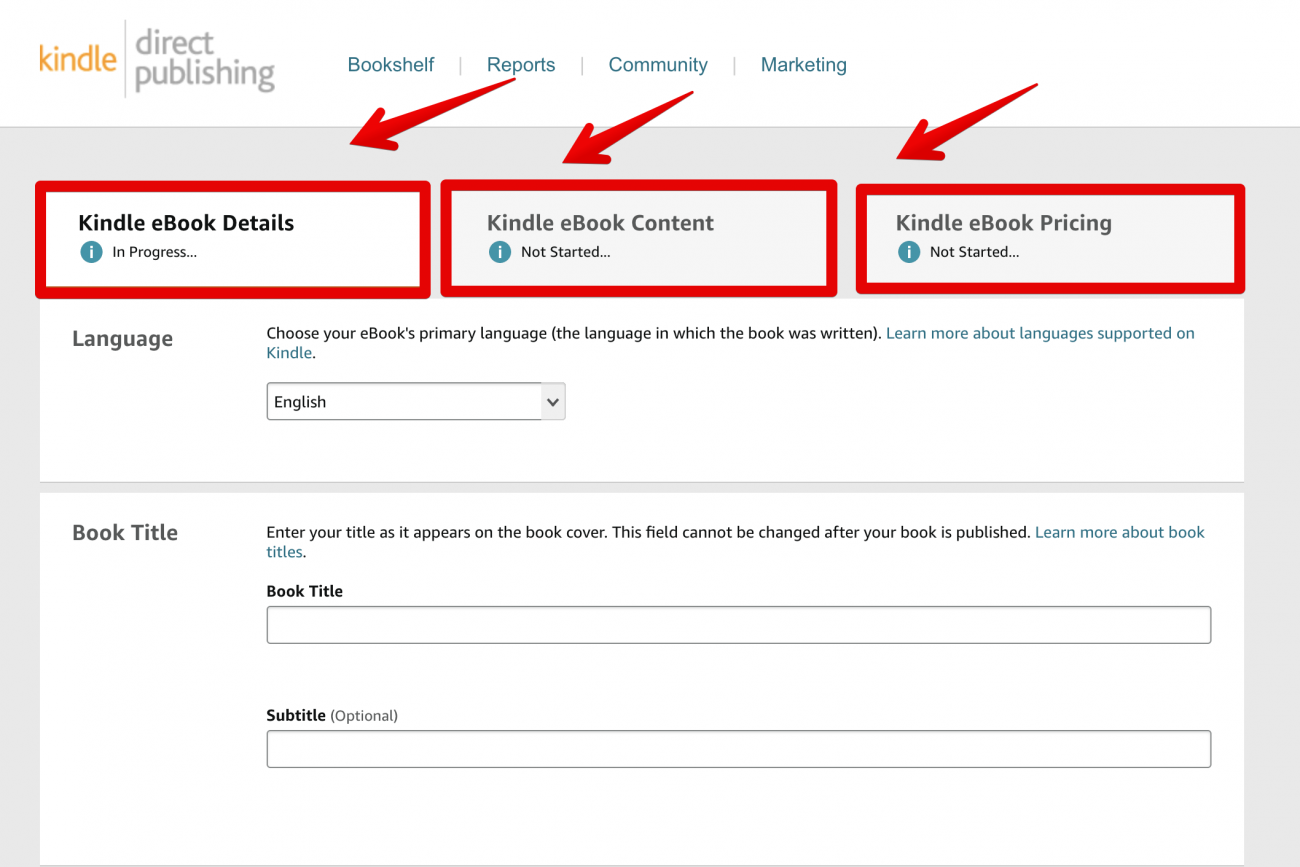 You can keep track of your books, enter details, view book previews, set up pricing, and eventually publish directly to Amazon, where your book can be either downloaded to kindles around the world or become available for purchase as physical copies created and shipped by Amazon.
Though some may argue when you sell ebooks, you're utilizing the most efficient way of making passive income.
The Basics of Selling eBooks
A few notable restrictions, however, include prohibiting the creation and sale of magazines, periodicals, spiral bound books, and calendars. All else, though, when you sell ebooks, is fair game.
You can also boost your sales by creating hype around your book before its official release by creating a small fanbase to eventually market your book to. Then direct traffic to your own website where they can find your listing once the link is live. 
Once your fanbase finds your product listings, all you have to do is watch the passive income roll in.
Retail Arbitrage
Have you ever gone thrifting, bought something for pennies, and then turned around and sold it for a profit on Craigslist or eBay with minimal effort on your part?
Amazon Retail Arbitrage is essentially the same gig – you purchase products at a discount from retail stores like Marshalls & Target, and then list them on Amazon for their full price to turn a profit and earn passive income.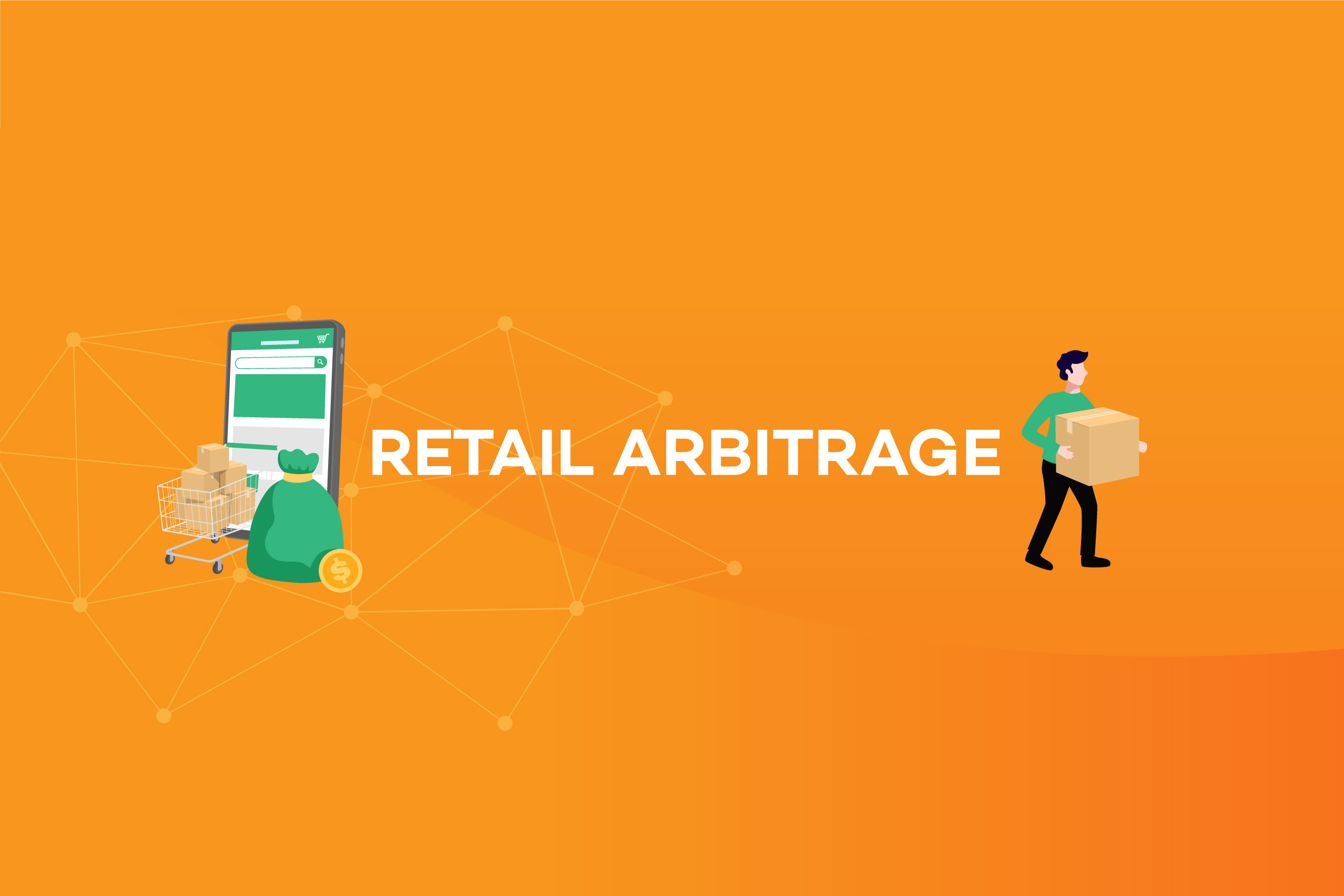 This is a program that makes for an excellent option to start earning passive income if you don't have a lot of funds to start with. It's a fairly cheap and fast option when compared to other listed methods, and it's easy to build up a fairly decent flow of passive income once you have a schedule down pat.
This is another method that is going to rely heavily on your share of marketing, unless the items you're reselling are in high demand, or a highly-sought after collectors item to tap into a niche market and make a pretty penny.
You can get a head start on your selling by dedicating an entire social media page to your finds and listings.
Where To Hone Your Focus
Just be sure you avoid heavily modifying your products to stay on the safe side of legalities and continue to earn money and passive income off of your efforts.
Focus on items like books, sporting goods, kitchen and home goods, tools, and pet supplies when you begin, as you'll have a fair chance at making sales without a lot of additional effort on the marketing front.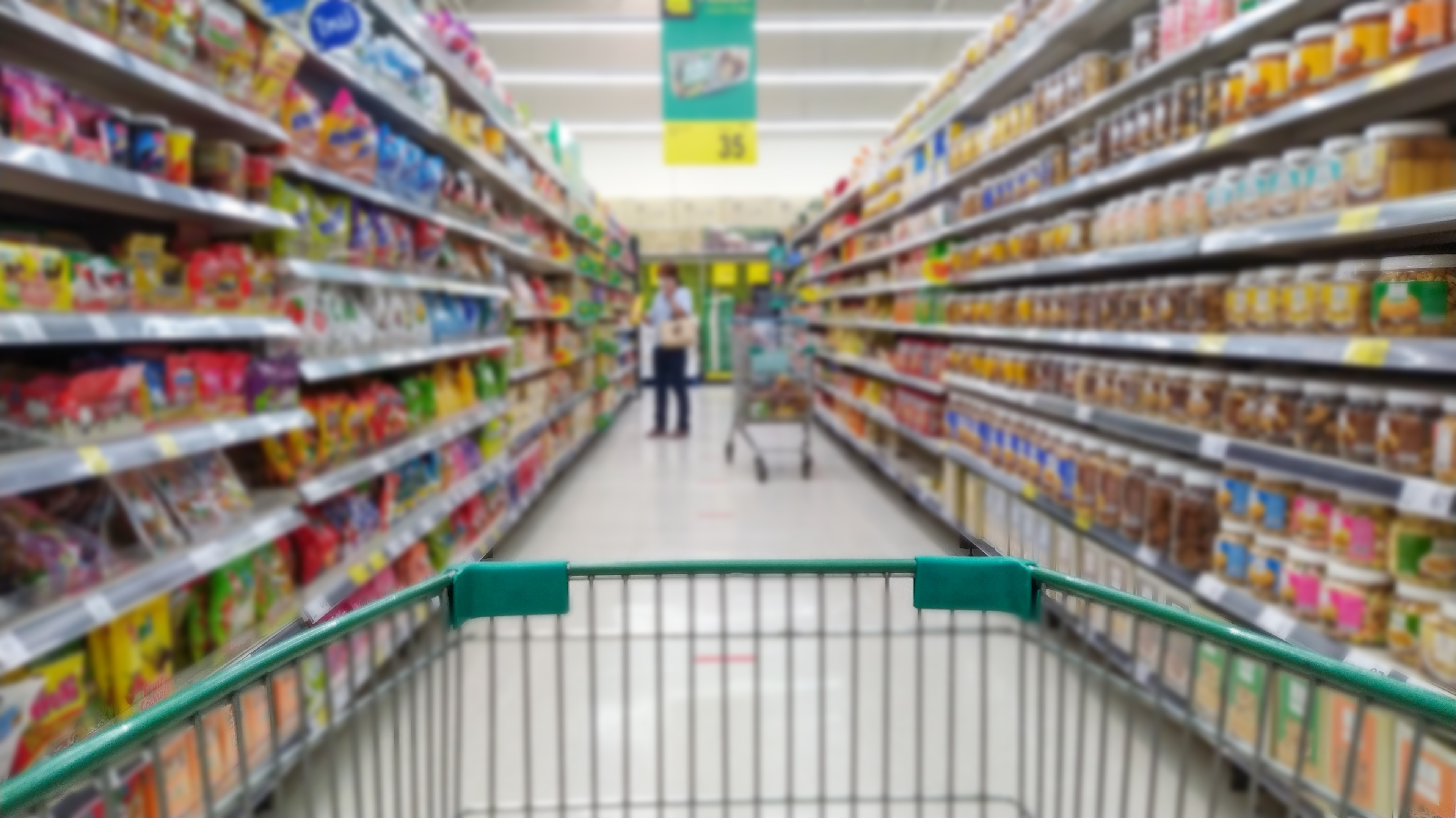 Tips For Making Passive Income On Amazon
Sometimes traditional instruction manuals and how-to guides aren't enough to get the ball rolling on your Amazon business along the road to earn passive income, and taking a handy tip or two to heart can help speed up your success in garnering an adequate passive income stream.
Prioritize monitoring your sales and views closely within the first few months of beginning your partnership with Amazon to be able to identify weak fronts and address potential issues or where opportunities may be missed.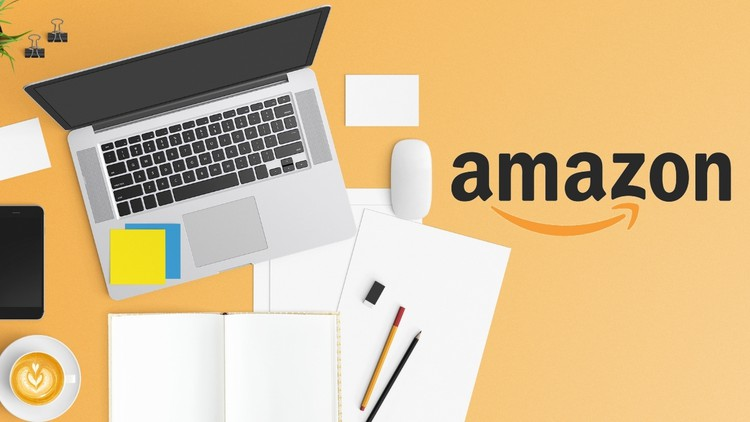 You should also focus a lot of your efforts on gathering an audience to market your products to – because setting up with Amazon is easy, relatively speaking, while gathering potential customers can be a whole other animal.
Utilizing keyword research tools can be the key to financial freedom and becoming a successful seller.
Whatever method of passive income you choose, be prepared to lean heavily on social media to properly market your products and ensure that your affiliate links are clicked, or your original creations are bought.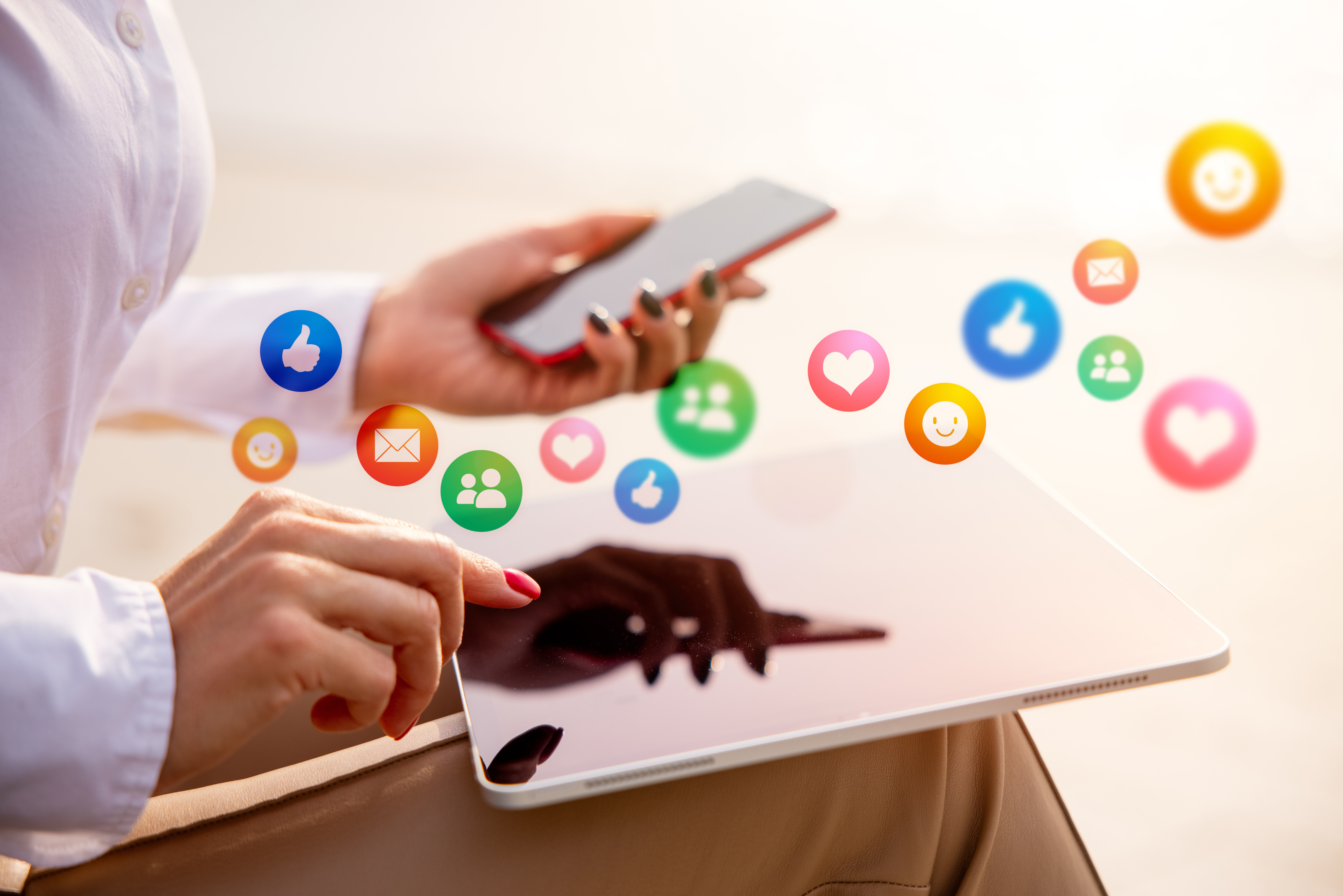 Just because you list something on Amazon doesn't mean that it will automatically become a bestseller, so do everything you can to help your products shine!
Related: 5 Passive Income Ideas You Wish You Knew About Sooner
How To Get Started For Under $1,000
You're going to have to be ready to roll up your sleeves and put in the hours to get to where you want to be and make passive income on Amazon – but starting out with under $1,000 doesn't have to be all grueling tasks and seemingly endless workdays.
Social media is your best friend when it comes to building your online business and making money. Combine your chosen Amazon passive income method with the social media platform of your choice, and you'll be left with a strong baseline to build off of.
Creating short videos on platforms like YouTube Shorts or TikTok that are full of energy and frame your product in a high-speed, fun way are sure to grab the attention of audiences everywhere, but you should also remember to have fun with your free advertising!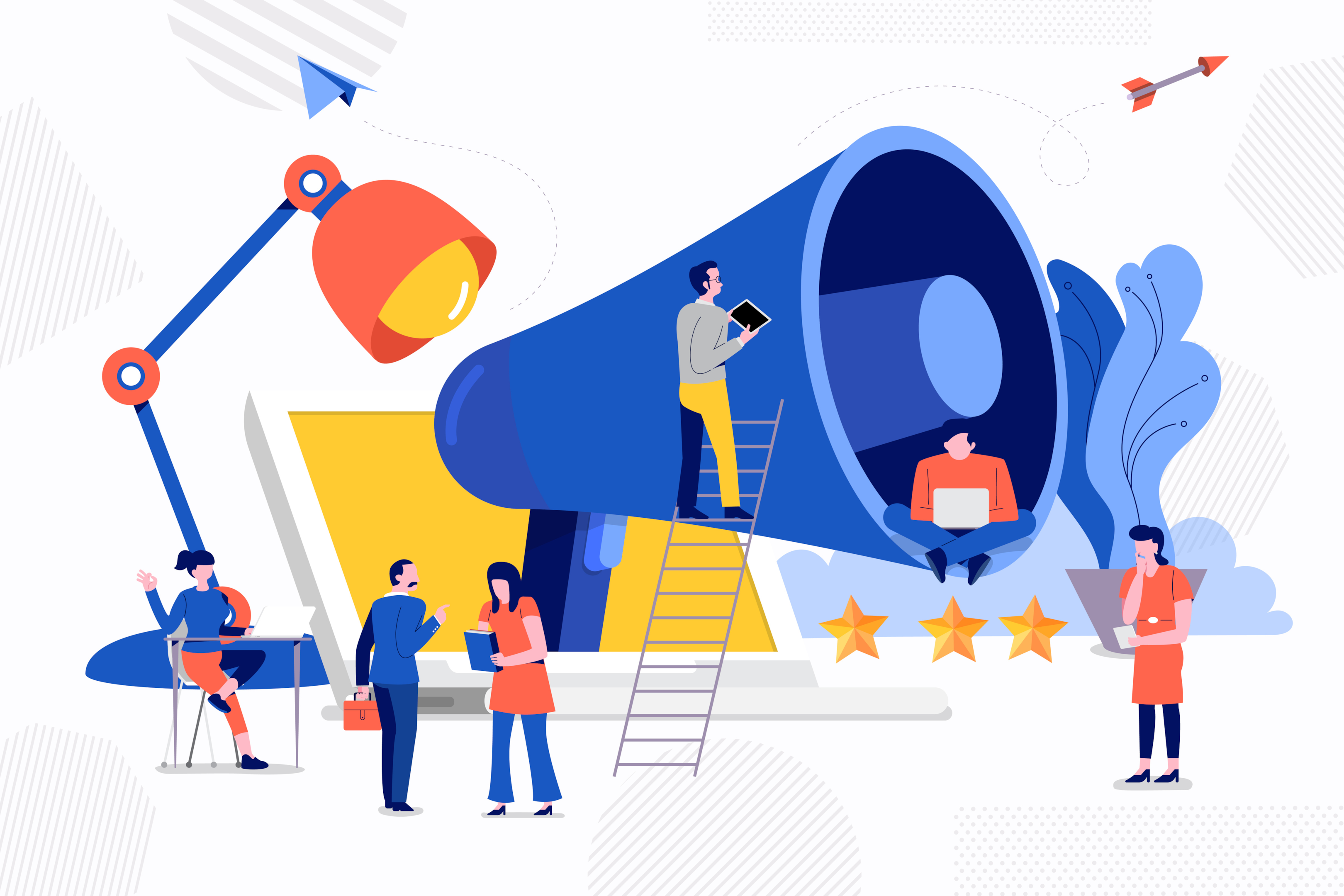 Experiment, test out different keywords and keep an eye on your analytics to see what's grabbing the attention of your viewers, and don't be afraid to take your posts to the next level if it means sticking out in the minds of customers as they browse online markets.
Or, if social media isn't really your style, you can hire writers, content creators, and social media managers to handle all of the high-tech or trendy stuff for you, for a more hands-off approach to generate passive income that is truly passive.
Related: From Side Hustle to Financial Freedom: How to Generate Passive Income in 2023
Final Thoughts: Amazon Passive Income
There are so many big businesses out there that you can partner up with, but to find one like Amazon with options that are as diverse and easy to start is a nearly impossible task.
It can be a brutal market out there, especially when you practically have the entire world and everything it has to offer at your fingertips.
Nothing makes it easier to stand out and stand at the forefront of your niche than receiving a helping hand from one of the largest, most trusted companies on the web while making passive income on Amazon.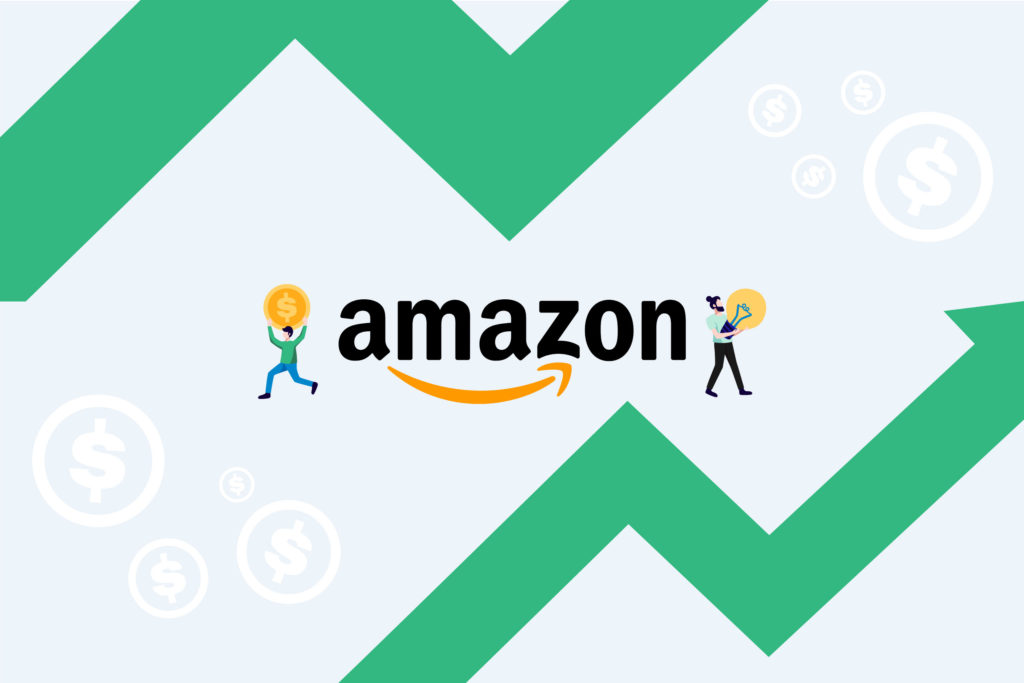 If you're just starting out on earning passive income, Amazon has a program for everybody that can be the one-stop-shop of your dreams when it comes to scoring a bigger paycheck at the end of every pay period.
If you start small and stick with it, you can grow to be more successful than you've ever dreamed.
That's all for now, but if you're ready to start your Amazon passive income journey, feel free to reach out to us with success stories, questions, comments, concerns and more! We love hearing about how people are making a living online and love to share with our audience.